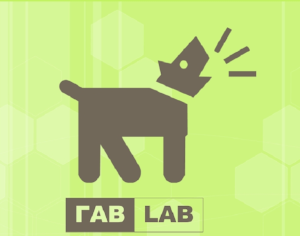 Department of Informatics and Telecommunications
University of the Peloponnese

ΓΑΒ LAB – Knowledge and Uncertainly Research Laboratory examines the role of knowledge and its absence in the theory and application of information technology in fields including science, culture, education, technology, society and the market.
History
The Laboratory of Knowledge and Uncertainty started its course as an informal research team in August 2014. It was instituted in April 2017 by decision 1653 (Government Gazette 1186 / 4.4.2017) of the Rector of the University of the Peloponnese.
Goals
The area of ​​activity of the Laboratory is the cognitive subject of knowledge and uncertainty as well as the following, closely related areas:
Research interests
Indicative national and European research and development projects involving the members of the group are as follows:

Fuzzy mathematics.
Semantic web.
Visualisation of information.
Artificial Intelligence.
Retrieving information.
User customisation.
Cultural Informatics.
Social networks.
Intelligent cities.
Intelligent environments.
In addition to its research activities, the Laboratory contributes to undergraduate and postgraduate study programs of the Department by participating in the teaching of courses that are relevant to the subject and offering theoretical and applied theoretical issues within the academic obligations of the students.
Who we are
Dr. Manolis Walles, Assistant Professor of the Department of Informatics and Telecommunications, Founder and Director of the Laboratory, has a long experience of managing teaching and research structures since his previous career at the University of Indianapolis and the Foundation of the Hellenic World. He is now transferring this experience to Tripoli and the University of Peloponnese.
More than 30 members of the Laboratory include professors, researchers, doctoral candidates, postgraduate and undergraduate students, laboratory staff and volunteers.
The character of the Laboratory is highly interdisciplinary, with the research interests of its professors and researchers embracing various fields of computer science as well as psychology, pedagogy, archeology and history.
Scientific work
The scientific work of the Laboratory is reflected in the publications of its members in scientific journals, conferences and books. The Laboratory members have cumulatively more than 200 publications and have received more than 4,000 reports. They have also been responsible for publishing numerous special volumes of magazines, collective book volumes and conference proceedings.
Publications
Publications of Laboratory members in scientific journals, conferences and books
Tools
The tools resulting from our research work and the graduate and diplomatic work of the students are freely available through the Laboratory's website. These include, but are not limited to:
Application for visualization of uncertainty in word clouds
Application for organizing photographic files
Application for measurement and visualization of the research influence
Application for collection of bibliographic reports
Open Source
The Lab participates in the open source initiative and distributes, through its GitHub account, the code of the tools it develops.
GitHub
We provide the source for most of our applications through our GitHub account.
Contact
ΓΑΒ LAB is located on the ground floor of the Faculty of Economy, Management and Informatics building at Sehi, which is part of the University of Peloponnese Campus in Tripolis.
Department of Informatics and Telecommunications
University of the Peloponnese
Akadimaikou G. K. Vlachou str
22 131 Tripolis
GREECE